Case Study Overview
Customer: Hartwall
Location: Finland
Products/Services used: High Bay Racking, First-in, First-out (FIFO) racking for special
plastic pallets
Business need
Hartwall is a drinks distributor in Finland. To meet the growing demands for its products required an upgrade of its warehouse in Lahti.
The drinks containers vary in shape and type, so too, do the cartons and pallets present in the warehouse at any time. To handle the varying size, shape and weights of products, a flexible solution was required.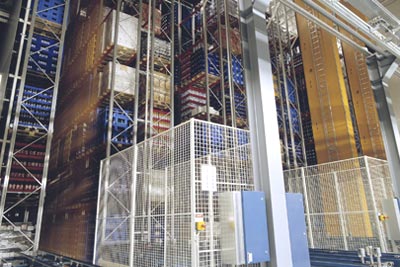 Hartwall required a solution that could function both vertically and horizontally, as pallets can be stored up to 30 high inside the warehouse. Handling this diverse product range also demanded an intelligent system for automated elements.
Kasten solution
Partnering with Kasten offered Hartwall a solution which could store pallets to the required height and the First-in, First-out (FIFO) racking ensured time-sensitive goods were dispatched in the correct order, ensuring no wastage.
Hartwall's internal logistics are highly automated, flexible and cost-effective. Brewery pallets are stored nearly 30 high in High Bay racking and are moved using a system of automated stacker cranes and DSP-conveyors. With the computer-controlled logistics automation software running the system.
The carton flow racking operates in the picking area of the warehouse, where alcoholic drinks are picked for customer deliveries. Beds are filled with roller tracks so cartons of different sizes are effortlessly handled.
The storage of the semi-finished products, such as the tops of bottles, are stored on special plastic pallets in racking alongside the drinks manufacturing areas.
Benefit of the Kasten solution:
A solution capable of effortlessly handling products of differing height, shape and weight.
Achieved maximum storage capacity within the building via full use of the warehouse height.
FIFO racking ensured items were used in the correct order, avoiding wastage.
Guaranteed fast, efficient and accurate order performance across all product lines.
No interruption to existing high volume business while expansion took place at the same site.
Ensured a reliable logistical supply chain was maintained.
Partnering with Kasten ensured Hartwall's warehouse efficiency was increased, allowing full use of the internal height and ensuring the automated picking process functioned smoothly.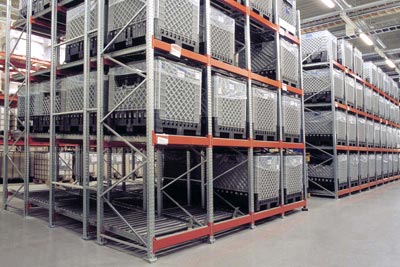 The result
By partnering with Kasten, Hartwall has ensured their warehouse, the largest of its type in Finland, is run in the most efficient way possible.
About Hartwall
Hartwall is a drinks manufacturer and produces soft drinks as well as brewing beers and ciders, which are distributed across Finland. Its warehouse in Lahti is the largest of its kind in Finland. www.hartwall.fi