Case Study Overview
Customer: Agrimarket
Location: Finland
Products/ services used: P90 Pallet Racking, Cantilever Racking, Mobile and Multi-tier shelving system, Optim shop fittings system
Business need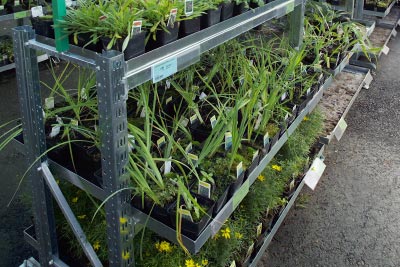 Agrimarket is Finland's leading store and service chain network for agriculture-related products, machinery, hardware and gardening. They wanted to find a way to display and store the many 1000s of items of all sizes and shapes that they stock in their outlets, which range from DIY stores to construction machinery centres.
The fittings needed to have flexibility to meet the ever changing seasonal requirements. They also needed to look good as they needed to be suitable for both the sales area and the warehouse and collections areas.
Agrimarket asked Kasten to work with their own shop design group to create storage solutions that would work.
Kasten solution
A number of storage solutions were required to meet the needs of the shops, storage and outdoor locations. These included shop fittings, pallet racking and cantilever racks.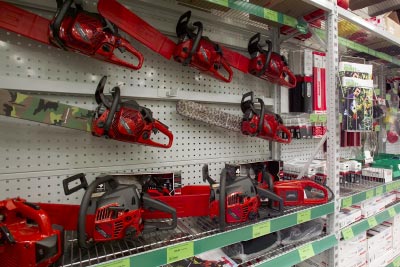 The Optim shop fittings system with accessories was the ideal starting point as it is extremely versatile. It consists of frames, horizontal long span beams and shelves as well as wide range of accessories which simplify the display of even the most cumbersome products. Customised solutions were designed for single product groups. These included door racks, poster holders, racks for horse blankets and saddle taps among others. For outdoor products special galvanized Optim shop fittings were produced to increase resistance to variable moisture conditions.
For the racking, tried and tested solutions were used including P90 Pallet Racking such as plate and laminate racks. The racks were supplied at 3m in height to allow the display of goods at lower levels and the storage of goods at the upper levels and mobile and multi-tier shelving gave maximum capacity. End of aisle display boards were supplied to promote the products.
The result
Agrimarket was supplied a diverse range of storage solutions allowing them to not only display and sell their product in a aesthetically pleasing way but also giving them the ability to maximise their storage capabilities.
About Agrimarket Finland
The Agrimarket chain is a nationwide store and service network formed by Hankkija Oy, Etelä-Pohjanmaan Osuuskauppa, Suur-Seudun Osuuskauppa and Kymenlaakson Agrimarket Oy.