Case Study Overview
Customer: Biltema
Location: Sweden
Products/services used: P90 Silverline, P90 Accessories
Business need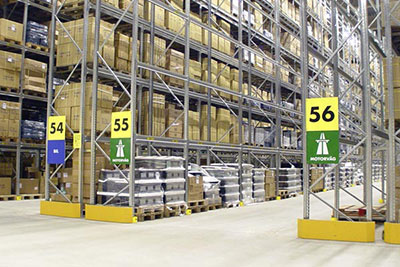 Biltema is well known for its ability to supply spare parts. Originally started as a reliable source of good quality auto spares at a fair price, it has broadened its range to include accessories and tools for all types of situations, from screws to suitcases, paints to phone cases and everything in between.
Today it offers over 19,000 lines, all of which need to be stored ready for distribution to its 1000s of customers across Scandinavia and beyond.
Biltema is very proud of its reputation for the quality of the lines it sells. It carries out an extensive programme of testing, analysing and checking products before and during their listing. Each product they stock must have a very low failure rate and be fit for the purpose it was intended for. Their high standards extend to all their suppliers, including the company they chose to fit out their new large central warehouse, Constructor.
Constructor solution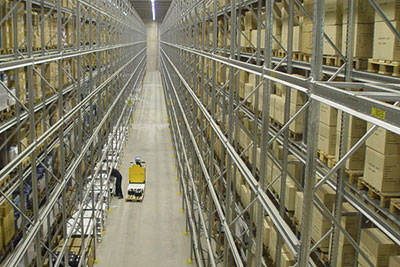 Having passed the quality test, Constructor was appointed to make Biltema's investment in their distribution centre work hard for them. The team immediately set to work in planning how to optimise capacity. The space they had to work with was vast at 50,000 sq m – roughly the size of six football pitches and probably the largest in the area. But even so, with so many product lines, it needed careful configuration to maximise efficiency.
The first requirement was a reinforced base to take the pounding of 60 forklift trucks which travel along the 8km of forklift roads daily. Once this had been completed, 116,000 pallet locations at a height of 10.5m were installed. Constructor had recommended a clean pallet installation using the Constructor P90 Silverline range, which together with pallet stop support, various types of rack protection, pallet support bars, vertical back stops and security mesh frames, provided Biltema with exactly what it needed.
The result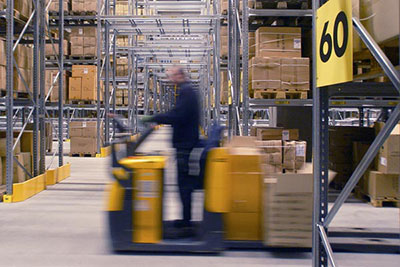 The capacity of the warehouse is impressive. The choice of location being close to the container port of Halmstad means it can serve the whole of the Scandinavian market which has an estimated 10,000 containers per annum arriving by sea.
About Biltema
Biltema is a Swedish chain of retail stores, specialising in tools, car supplies and leisure products. Founded in 1963 in Linköping, Biltema now has more than 120 stores in Sweden, Finland, Norway and Denmark.