Case Study Overview
Customer: Boots Group
Location: United Kingdom
Products/Services used: Pallet Racking system, Push-back Racking.
Business need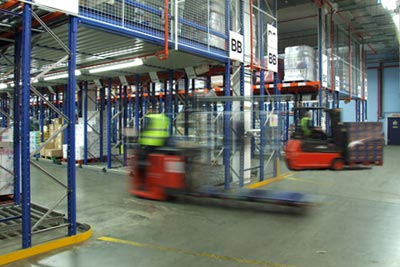 Following a business review, Boots made a strategic decision to consolidate its retail supply chain while at the same time automating its central warehouse.
A major part of this ambitious project saw Boots identify an opportunity to develop a fast pick operation for its top 100 products; converting an existing 5,000 square metre section of one of its existing warehouses to handle high volume top-selling lines.
Dexion solution
Dexion created a solution for the warehouse to maximise the available space in the existing facility. This comprised of a pick tunnel located below a single storey push-back solution, with pallet live lanes servicing the tunnel.
The new facility is open six days a week handling a wide range of goods, from nappies to crisps and soft drinks. Goods are put into roll-containers (Rocos), with around 2000 Rocos being used each day. The solution was designed to effortlessly handle differing product weights.
Chosen by Boots on a competitive tender, Dexion has unequivocally fulfilled its brief by creating the ultimate fast pick operation for the top 100 lines.
Benefit of the Dexion solution:
Guaranteed fast, efficient and accurate order performance across all product lines.
Automation of picking of top 100 products by volume for UK-wide retail chain.
Achieved maximum order-picking capacity within the building.
Maintained and extended firm foundations of a reliable logistical supply chain.
Partnering with Constructor ensured an efficient and effective solution was implemented, which met all defined client business needs.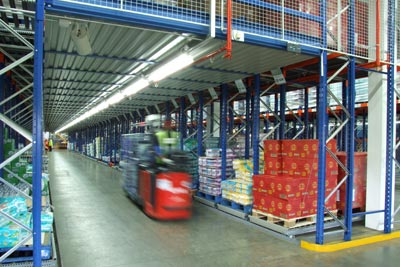 Boots' selection of Dexion as partner for this ambitious project has been a real success and ensured day-to-day order picking for its UK-wide business is handled as efficiently as possible. A turn-key solution was supplied that has ensured Boots is well placed to meet the business demands of the coming decades.
The result
"Boots chose Dexion for its competitive pricing, design and ability to provide us with a complete turn-key operation. Dexion had excellent knowledge of what was required and supported us throughout the project." - Dominic Reilly, Project Manager, Boots Group.
About Boots
Boots is the UK's leading pharmacy-led health and beauty retailer. It has over 2,500 stores in the UK, ranging from local community pharmacies to large destination health and beauty stores. www.boots-uk.com