Case Study Overview
Name: Kaasveredeling Kruijt BV,
Location: Zegveld, The Netherlands
Products: Galvanised Pallet Racking. Push back racks.
Business need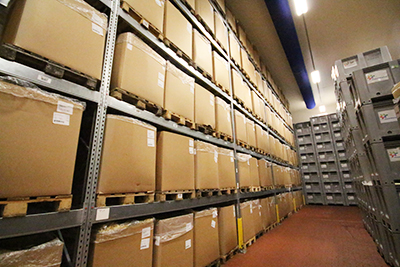 Kaasveredeling Kruijt is one of the Netherlands largest cheese processing companies. The company takes in cheese from other producers which need to be reprocessed, repackaged or repurposed before being sold as grated, melted and/or powdered cheese for use in salads, on pizzas or in crisps. It also specialises in de-rinding top quality cheese.
Kruijt handles millions of tonnes of cheese each year. It sorts, stores, trades, wraps and transports cheese and other dairy products.
The business has grown dramatically over the past few years so the company decided to build a new 5000 m2 facility in their existing location of Zegveld.
The weight and volume of these products, their shelf-life and the fact that they need to be temperature-controlled mean that the layout of the warehouse needed careful consideration. Kruijt started the search for a company that was up to the task.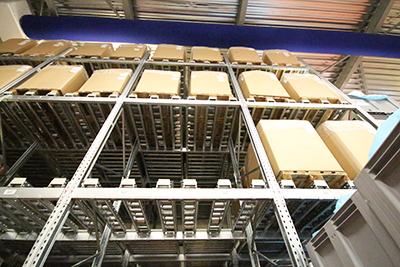 They narrowed it down and on the recommendation of one of their customers, grated cheese specialists Noordhoek Kaas, they invited Dexion to work with them on the layout to gain maximum efficiency.
Dexion solution
After an extensive inventory of the various processes that had to take place in the building and the quantities of cheese that had to be stored, Dexion advised setting up the warehouse with pallet racks.
The pallet racks are strong enough for the storage of 1,000,000 kilos of cheese (about 600 kg of cheese per box) and can also be installed in cold rooms.
In the Kruijt warehouse there are cold stores for the goods (2 ° C) and cold stores for the end products (4 ° C). The fact that the pallet racks are supplied galvanized was a big advantage for Kruijt. This creates no corrosion and the pallet racks are easy to clean, which is of great importance in the cheese industry.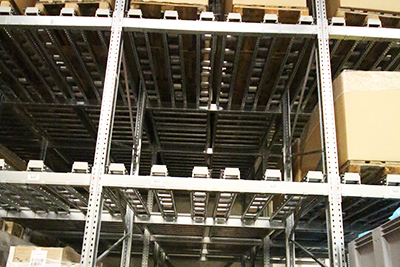 Dexion's pallet racking solution proved to be so effective that it created extra floor space. Dexion was able to make effective use of this space by installing push-back racks.
The Result
"The advice that Dexion gave us about the layout of the warehouse was very good. And the galvanized version of the pallet racks is an absolute advantage." - Leen Kruijt, Director.
About
Kruijt has over 35 years of experience in the field of cheese cleaning and packaging. The new facility has more than 5000 m2 of ultramodern business premises, fully equipped according to the latest requirements in the field of packaging and cleaning technology, hygiene, safety and quality.