Case Study Overview
Name: Neville UK/LPC
Location: Erith, UK
Products:
• Dexion P90 VNA using Articulated Trucks
• Dexion LS2 Longspan Shelving with Chipboard Decking
• Dexion Hi280 Shelving
• Mezzanine Floor with Fire Protection
• Pallet Goods Lift
• Mesh Partitioning & Anti-collapse Mesh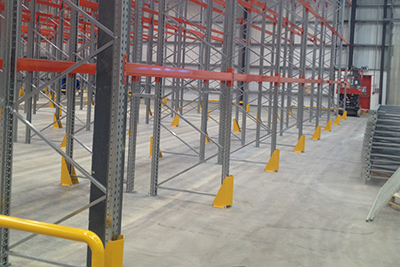 Business need
Neville UK plc is a professional catering equipment supplier based in Erith, Kent.
They manufacture and supply 1000s of products to the professional catering industry across the UK, Eire and Europe.
Projected growth in its business created the need to expand their warehouse and fulfilment operation so they took on a lease of a facility adjacent to its existing site. Both premises needed to be re-engineered and equipped to suit their requirements. Nevilles engaged Logistics Planning Consultants (LPC) as project managers.
Dexion solution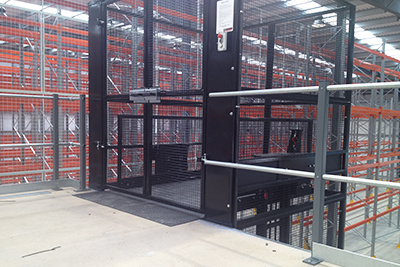 Working with Nevilles, LPC drew up a rigorous and robust evaluation process to find the right supplier of the equipment that was needed. Dexion had worked with LPC on a previous project and were one of a number of companies invited to tender for the work.
The responses were assessed on a wide range of factors including cost, design, programme and product suitability. Despite not being the cheapest, Dexion's solution, quality of response and attention to detail impressed the team and they successfully secured the contract.
The requirements were for a structural standalone mezzanine served via two pallet lift over gates and goods lift. It needed to accommodate a mix of Longspan shelving racking underneath and on the mezzanine.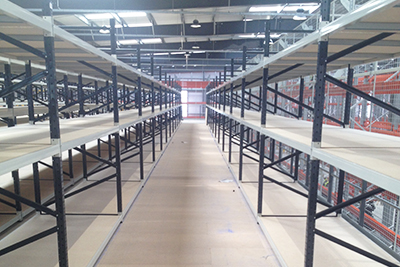 Standard adjustable pallet racking (APR) was required between the mezzanine and the packing area with the extension building fully fitted out with APR. Timescales were tight, with a strict deadline for the complete installation programme.
The Dexion team worked closely with both the client and project manager to ensure that all elements were delivered and installed on time. Dexion submitted all plans and calculations to the Local Authority which also included a full Geo test study of the existing floor slab to assist with gaining full approvals.
The Result
​"It was important that our client appointed a trusted supplier that could provide a turn-key solution acting as the principle contractor. Dexion provided this service, coordinating other trades- a very professional implementation." - Jason Tindley, LPC International.
About Neville UK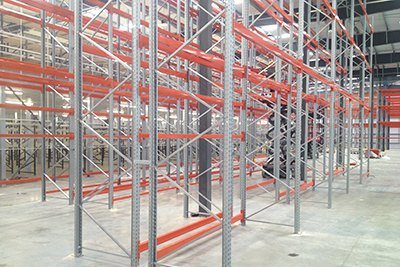 Since 1965, Nevilles has provided tableware and light catering equipment to the UK and Eire hospitality industry. It is a family owned and managed business which manufactures and supplies professional catering products through their exclusive Genware product range.
About LPC
LPC are specialists in providing solutions to logistical problems, from improving utilisation and efficiency in existing operations, re-engineering facilities, to design of new warehousing, DCs distribution and assembly facilities. Established in 1984, their experience and expertise includes space planning, utilisation and capacity improvement, optimising productivity, warehouse automation, warehouse management and control systems, as well as distribution facility design.