Case Study Overview
Customer: Optibelt
Location: Romania
Products/Services used: Mobile Racking System (MOVO) combining three mobile
carts, with bays standing 7000mm high and including four loading levels; P90 static pallet racking system.
Business need
Optibelt was developing plans to grow its business, from it already established eight production bases across six countries.
To ensure it was firmly set up for expansion, Optibelt recognised a need to upgrade its facility in Romania. The group strategy is viewed in generations rather than quarterly or yearly segments, and it's this business philosophy that has set the company in good stead with a strong brand and high quality goods.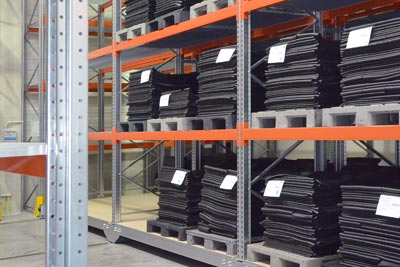 Optibelt needed a flexible storage solution that would provide suitable storage of palletised goods and tyres – while fully optimising all available warehouse space and offering individual access to each pallet.
Dexion solution
Partnering with Dexion offered Opitbelt a cost-effective, high-density storage solution, which still ensured easy access to individual pallets.
The MOVO solution enabled Optibelt to save space in its warehouse, while reducing costs and ensuring there was no need to purchase additional equipment for the facility.
This semi-automated solution presented Optibelt with a complete and flexible system, which was future-proofed for its increasing stock levels.
Benefit of the Dexion solution:
Efficient stock handling ensuring expansion plans can go ahead with full confidence.
Future-proofed supply chain able to ensure speedy order-picking and dispatch.
Cost-efficient and speedy implementation.
Guaranteed fast, efficient and accurate order performance across all product lines.
Offered firm foundations for a reliable logistical supply chain.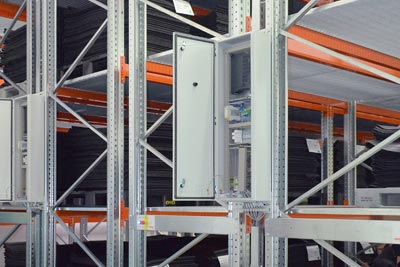 The result
Dexion worked closely with Optibelt to ensure the demands of growing the business could be easily handled by its storage facility. This cost-effective solution ensured it had an efficient supply chain in place, in readiness for the expansion.
About Optibelt
With eight production locations in six countries, Optibelt is ranked as one of the leading manufacturers of high-performance drive belts. Its products are used where durability is required and quality is never compromised. Optibelt's customer base touches many different sectors including machine construction, automotive, the agricultural technology sector and household appliance industry. www.optibelt.com