Case Study Overview
Customer: Wipro
Location: Romania
Products/services used: TORNADO automated storage
Business need
As a globally renowned information technology, consultancy and outsourcing company, Wipro is frequently asked to find innovative solutions. Their clients work across many sectors and have a wide variety of needs.
A recent project involved finding a way of storing rubber gaskets in a dust-free environment, whilst at the same time keeping inventory levels of stock readily available in real time.
Wipro sought an inventive, highly automated solution to help manage its stock storage and retrieval operations at its Romanian warehouse. Having investigated all available options, the company selected Dexion to partner with them on this project.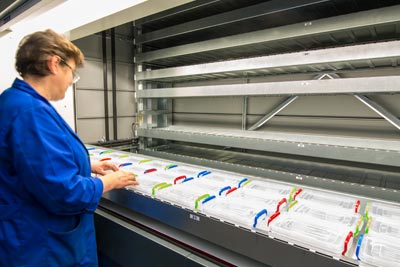 Dexion solution
Due to the First-in, First-out (FIFO) picking procedure and the wide range of gaskets stocked, using a conventional storage solution required a highly efficient storage area for the gaskets, which were boxed to protect them from dust.
Dexion's TORNADO Automated Storage solution was the recommended choice. This machine, one of the first of its kind in Romania, was specifically designed to save space in Wipro's warehouse as well as providing fast picking of the stored goods, with laser-guided accuracy.
The storage solution was integrated with Wipro's software system to ensure a seamless integration in the company's logistics process, ensuring the Dexion Tornado could achieve automated FIFO.
The system perfectly suited the requirements for space saving, safe storage, quick access, automatic FIFO and live information about the available stocks.
The result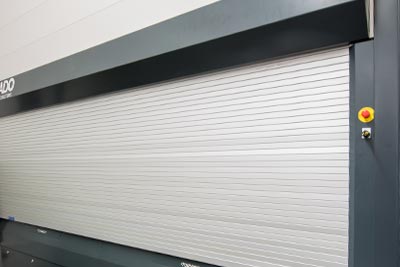 "We are happy to have entrusted our storage needs to the Dexion experts. Their innovative designs and the expertise of the Dexion specialists won us over, so we decided to install the Tornado solution in our warehouse.This has greatly improved the speed and accuracy of our picking operation, which has helped us better utilise the warehouse space. The Tornado is a great piece of engineering brilliance and we are very happy with its performance. Dexion ensured that it was installed in order to best fit our specific storage needs." - Iulian Dragan, Wipro's representative in charge of the project.
About Wipro
Wipro Ltd is a global information technology, consulting and outsourcing company with 170,000+ workforce serving clients in 175+ cities across 6 continents. Wipro has been supporting global customers from Eastern Europe for nearly a decade. Today, the company's facilities in Romania serve more than 20 customers in Eastern Europe, supported by over 600 employees. Wipro's customers in Romania span across the retail and consumer goods, healthcare, manufacturing and telecom industries, among others.