Case Study Overview
Customer: Worldpack Trading
Location: The Netherlands
Products/Services used: High Bay Pallet Racking with frame protectors and location
designations. Warehouse floor marking
Business need
Worldpack Trading was experiencing strong customer demand for its packaging, so made the decision to open a further warehouse facility.
Worldpack wanted the new site to have optimum efficiency in terms of storage and inputting items into its logistical delivery system.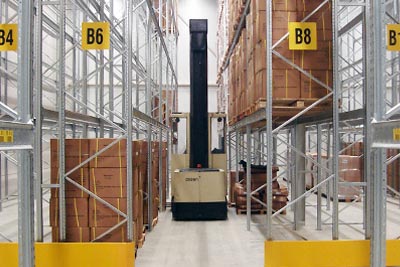 Dexion solution
Worldpack partnered with Dexion to provide a solution, which ensured maximum efficiency of the building, and that allowed the 5m high trucks to pass comfortably beneath the storage corridor ceilings.
The height required for the trucks became an advantage as further storage capacity could be used in the vertical space. Dexion also supplied all the sundry items required, including location indications, corridor signage and floor markings.
Benefits of the Dexion solution:
Guaranteed fast, efficient and accurate order performance across all product lines.
Achieved maximum storage capacity within the height of the building, with minimum corridor spacing allowing trucks to pass.
Storage capacity of 4,956-piece euro pallets, underpasses of 5,375mm, and High Bay Pallet Racking with a length of 8,000mm.
Offered firm foundations for a global logistical supply chain.
Cost-efficient solution.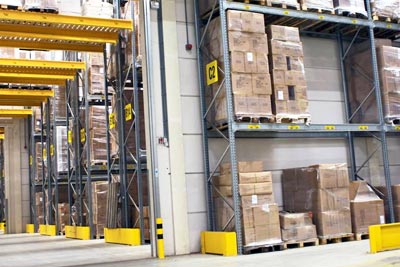 The result
Dexion really understood all of Worldpack's requirements. Offering a comprehensive, yet flexible solution that met both the high expectations of the team and the high demands of the warehouse.
About Worldpack Trading
Worldpack Trading is a packaging specialist, offering fashionable, functional and personalised packaging solutions. Worldpack also manages order-picking and shipping for third party clients. www.worldpack.eu