Case Study Overview
Customer: YESSS Electrical
Location: United Kingdom
Products/Services used: HI280 Shelving bays, single and double-deep Longspan
Shelving, P90 Pallet Racking, with accessories for vertically-stored long goods.
Business need
YESSS Electrical was undertaking an ambitious expansion plan with 23 new branches opening at various locations across the southern United Kingdom, within a short space of time.
With 23 different sites, YESSS Electrical required a bespoke on-the-ground implementation in each location. This needed to happen promptly across the sites and required in-depth knowledge of existing business operations, as well as industry expertise in implementing efficient storage solutions.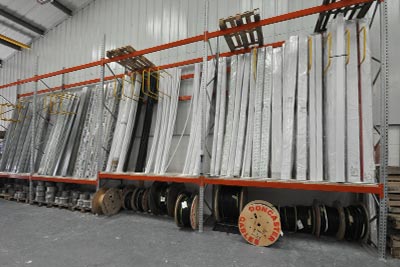 Dexion solution
Dexion was able to design a bespoke, scalable storage solution for each of the 23 YESSS Electrical sites; working in close partnership with each Branch Manager to ensure the exact needs of each location were fully met.
Each new YESSS Electrical location received a bespoke combination of Pallet Racking, Longspan Shelving, and Galvanised Shelving for their behind-desk picking areas.
Benefit of the Dexion solution:
Bespoke storage solutions delivered to 23 different locations, on time and to budget.
Ability to scale solutions across separate sites while centrally managing costs.
Achieved maximum storage capacity within each building.
Close partnerships with each Branch Manager with senior YESSS Electrical management on the overarching project.
Dexion was able to get under the skin of each of the 23 projects, ensuring all received the exact bespoke solution required. This partnership model ensured a successful expansion of YESSS Electrical's business.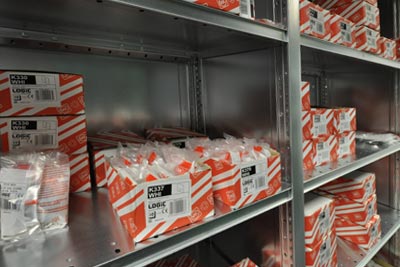 The result
"It was ideal for them to design a custom-fit racking layout for our store. With the flexibility of the shelving depths we were able to maximise the space we had, leaving plenty of room for stock expansion." - Danny Archer, Winchester Branch Manager, YESSS Electrical
About YESSS Electrical
YESSS Electrical has over 50 years' experience in the electrical wholesale industry, supplying component parts to electricians from over 400 branches across Europe and the Caribbean Islands. www.yesss.co.uk