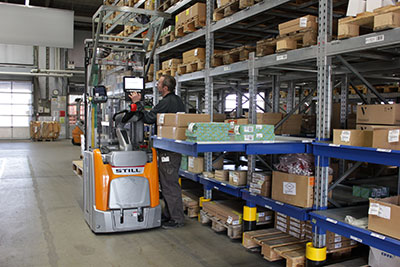 Danfoss, who pride themselves for using energy efficient technologies to empower smart communities and industries to create healthier and more comfortable climates in buildings, discovered that their existing system in Aabenraa, Denmark needed attention. The use of pallet racks combined with lack of space in their own storage facilities was creating a problem for staff.
Constructor, as storage solutions specialists, was the ideal company to provide answers. As soon as they came on board, they quickly established that a system based on pull out units (POU) was the answer. The company delivered a pull out solution with 100% extension providing full access to six picking locations instead of four.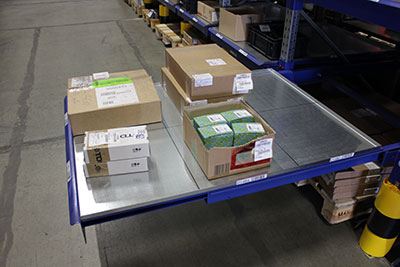 The POU are installed in 2 levels both situated in a good working height where the operator can easily pick the goods without having to stretch or bend in order to reach the locations in the back. The fact that the POU is installed in pallet racking has enabled Danfoss to make full use of the room height.
Win-win all round.
The POU solution addresses both ergonomics and space optimisation. Not only are the staff happier, Danfoss has achieved an increase of 33% in storage capacity. "We have been surprised by the amount of space saved thanks to this solution." said Jannik Hollænder Jensen, of Danfoss.