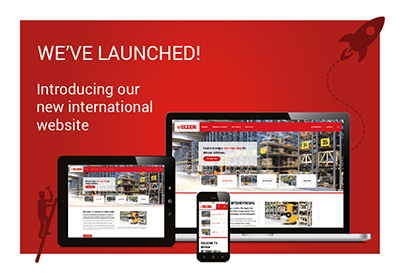 Unlike many of its competitors who focus simply on products, Dexion's emphasis on the website is the same emphasis that it provides its customers: Dexion provides storage solutions.
"We carried out extensive research to find out what users wanted and needed. Some people knew exactly what they required and entered specific product names, whilst others knew what they wanted to achieve, but weren't sure which product would provide the solution," - explained Kate Colclough, Head of Marketing.
Dexion: the one-stop shop for storage solutions.
This approach gives visitors to the site the choice of whether to search by product, by solution, by service or by industry.
"Having years of experience and a global network means that we have evolved a range of specialists solutions for different industries including automotive, food & drink, garage & workshop, DIY and building products and pharmaceutical amongst others. The industry section which includes case studies has seen the most traffic so far. Putting ourselves in our customer's shoes has really paid off." Kate continued.
The website, which went live in December, has been praised for its clean lines, fresh look and easy navigation. Clearer product information, downloadable documents and up-to-date accreditations are all accessible on both the mobile and desktop versions.
All in all, it now reflects Dexion's core brand value of being customer focused.